Guide: Nowadays, more and more people prefer driving cars for their public transportation. Many times, people have to leave only one hand on steering wheel while one hand holding your mobile phones to operate. Therefore, car phone holder become a essential item to keep you safe and secure, to keep your pride and joy in comfortable condition. Making calls, getting turn-by-turn directions and voice navigation are all for you to use, either in place of or as a supplement to the options in your car.
How to choose your best car phone holder? We have gathered our recommended products here, along with some tips to keep in mind when shopping.
Car Windshield,Dashboard or Car Air Vent ?
A choice need to be made in the beginning between the two basic types of mounting solution: mounting on dashboard / windshield or mounting on car air vent.
If you have a standard car air vent, Chuanglong car air vent holders adopt anti-fall metal hook design to firmly fix on car air vent, practicle and easy to use, suitable for speed bumps, rugged roads, sudden braking, etc.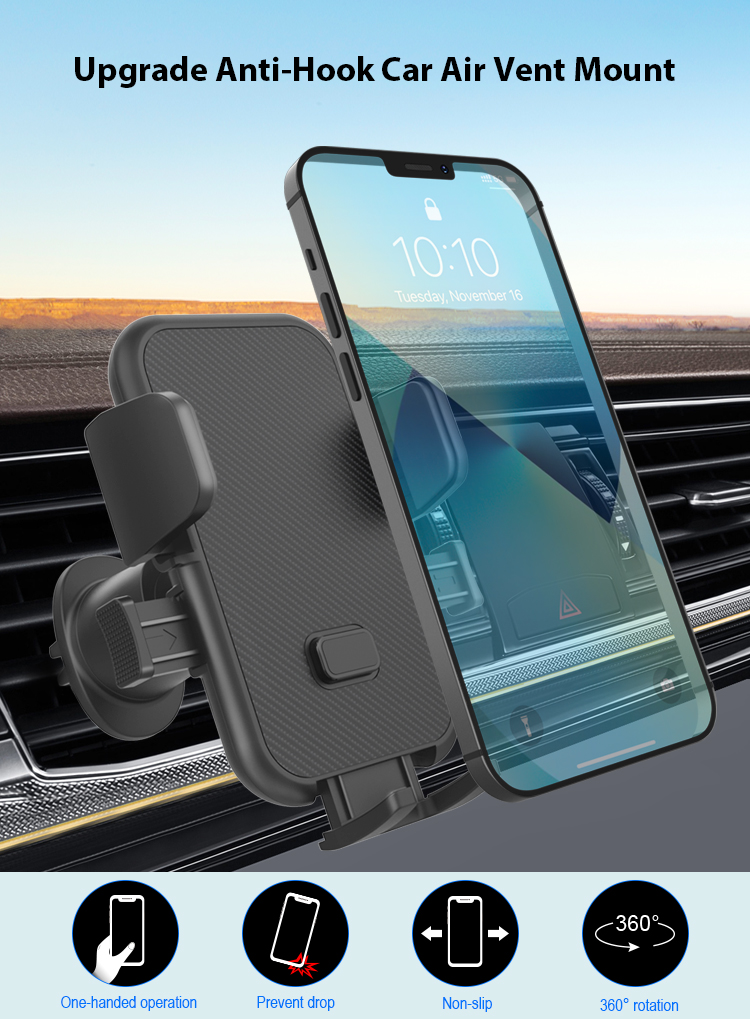 Dashboard mounts and windshield mounts are more universal and a better choice for most people. Windshield mounts often attach via suction base,dashboard mounts use automotive-grade adhesive and would not get your car damaged, also the adhesive suction cup can be removed from dashboard, can be washed and reuse when it's dry,  without cleaning gummy residue on dashboard.
Automatic, Magnetic, MagSafe, or Spring?
Spring-loaded type car phone holder provide a strongest grab strength to your device, but it require two hands to operate.Chuanglong cup phone holder is compatible with both phone & tablet PC, easy to install and no tool needed, 360 degree rotation and telescopic arm adjustable.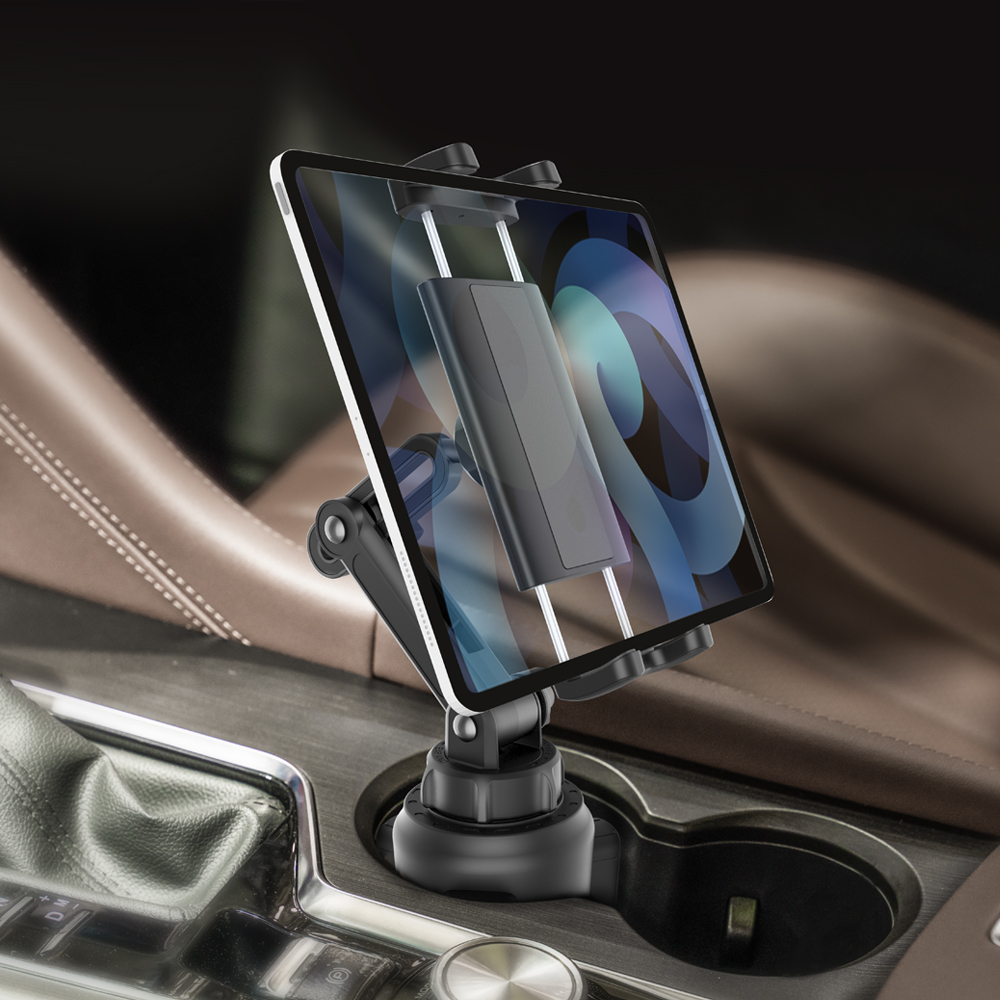 Slapping your phone onto a magnetic mount is fast and easy, but requires you to attach a metal plate to the back of your phone or slide it between the phone and its case. If you use wireless charging, make sure the plate isn't on or near the charging coil. Some manufacturers make cases with built-in magnets that work seamlessly with their magnetic car mount.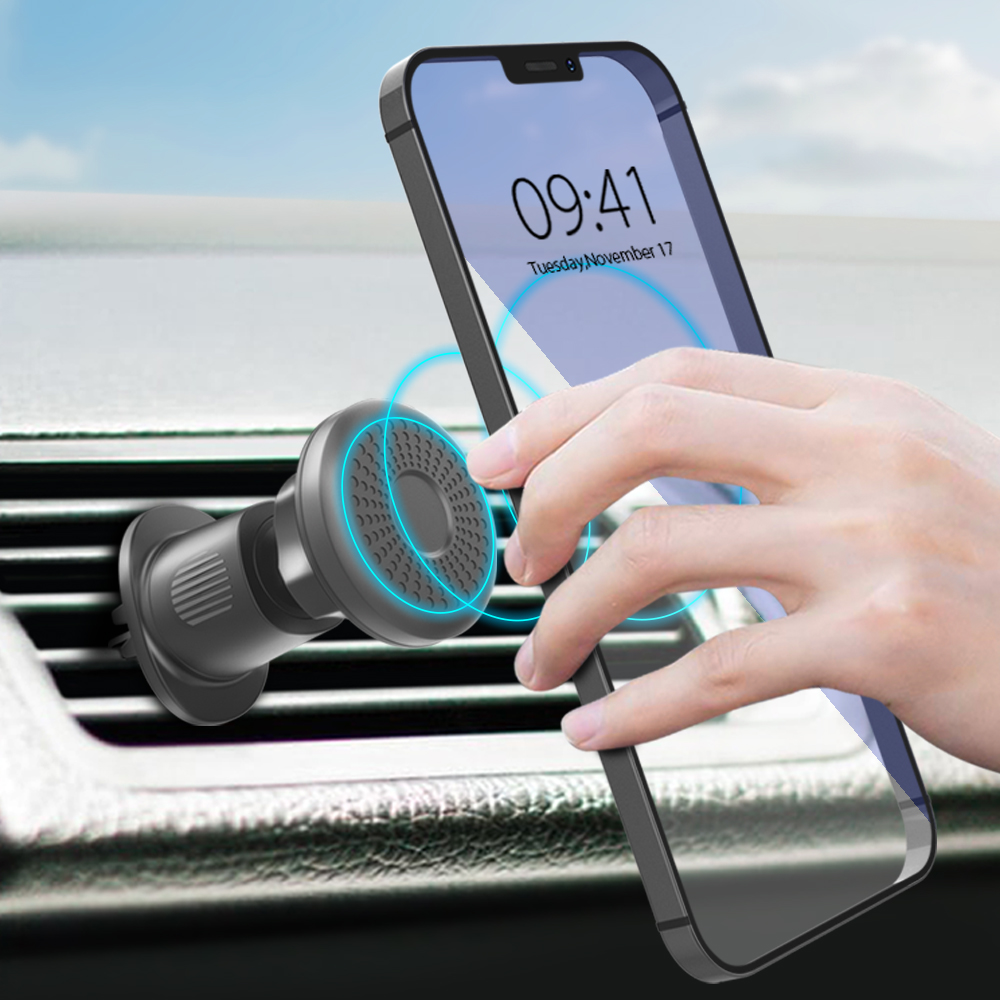 More and more automatic and MagSafe compatible options are released now. Automatic mounts use an infrared proximity sensor, open when your phone is in range, and automatically adjust their grip to your phone. MagSafe mounts attach to the MagSafe array on newer iPhones, such as the iphone 12 & iphone 13 series.
Fancy Wireless Charging?
Holders with built-in Qi wireless chargers are increasingly common. Most are compatible with both Android devices and iPhones.Your car's DC port powers these mounts and save your time and keep you safe drive from pluging in your phone each time when you are driving. This is a no-fuss way to keep it juiced up.
Wireless charging holders usually max out at 15W for Android phones and 7.5W for iPhones. MagSafe-compatible chargers work just like a regular Qi charger and max out at 7.5W.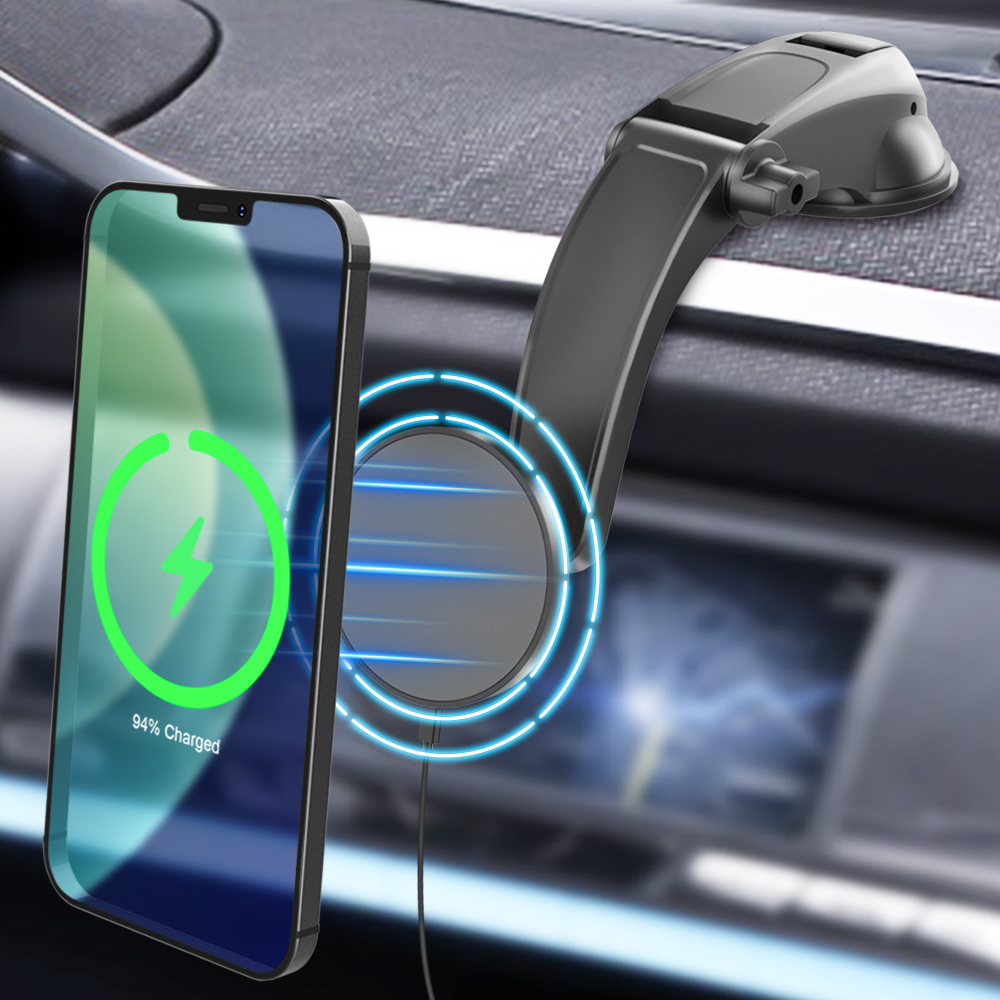 Size Matters ?
Many car phone mounts max out at a certain phone size, but not Chuanglong car phone holder.
Chuanglong mobile phone holders are compatible with 4~7 inches smart phone, some even suitable for universal tablet PC.